More homes…and a spot of rain
As part of our commitment to Habitat for Humanity GB in Cambodia, we have already funded the building of seven houses in the Siem Reap region.
Today our team out in Cambodia had the opportunity see three of these houses, and meet their owners, Niem Soeum, Touch Vat, and Sat Pov. It was great to see the difference these homes have made to their lives.
Meanwhile our volunteers continue to work hard on site…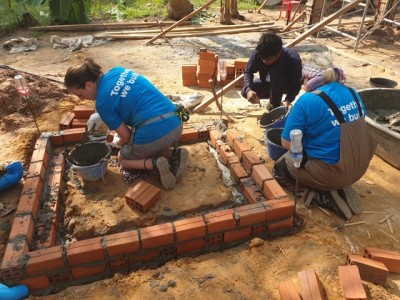 ...With a small spot of torrential rain thrown in!