Build-to-Rent part of the solution to London's housing crisis
We're proud to have contributed to ​an important new report which reveals that Build-to-Rent homes could help more Londoners find affordable, high-quality accommodation with additional amenities - playing its part in solving London's housing crisis.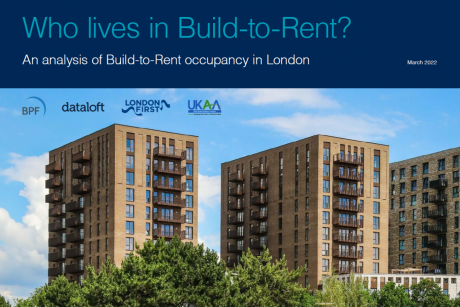 The new report ​'Who lives in Build-to-Rent?' by London First, in partnership with British Property Federation (BPF), Dataloft, and UK Apartment Association (UKAA), highlights that Build-to-Rent also offers longer-term, secure accommodation with 95% of Build-to-rent schemes offering tenants a three-year lease and a further 10% of schemes offering longer. The data shows the Build-to-Rent sector is an affordable option available for singles, couples, sharers and families looking to make a long-term commitment to their living arrangements.
Read the report here: https://www.londonfirst.co.uk/news-publications/news/build-to-rent-part-of-the-solution-to-londons-housing-crisis